Luken Blunt Design Group believes the client is the driving force behind each project. We work collaboratively with our clients to create customized solutions to every design challenge. Our resources and contacts allow us to provide the one-of-a-kind results for each project. We will bring your unique vision to life.


Jon has been working in Interior Design for almost 20 years. He holds a BS. Degree from Indiana University in Business-Marketing. After a few years in retail buying he supplemented his business degree with an A.S. Degree in Interior Design and Architectural Drafting. Jon worked several years in commercial design completing projects such as Montgomery County Human Services, RTA Transit Hubs and the Dayton Dragon's Baseball Stadium. In 1998, he switched his focus to work primarily in residential design. He is an NCIDQ certified designer and a professional member of the American Society of Interior Designers and has been very active with this organization. Jon has served on the ASID Ohio South/Kentucky Chapter Board in several positions including Chapter President. In addition, he has served ASID nationally on two different committees. Over the years, Jon has received awards for several projects from both ASID Ohio South/Kentucky Chapter and Cincinnati Magazine. He also works in the community spending a great deal of time volunteering with the DPVA and has sung in several community choruses including Dayton Chamber Chorale, Dayton Gay Men's Chorus and Musica!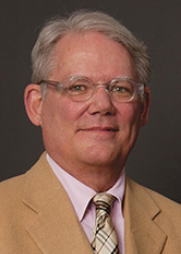 Randy Luken | Allied ASID & DSID
After 40 years in the Design business, my philosophy hasn't changed. I treat each project as a piece of art, whether it is a bathroom or a whole house or commercial space. With my Fine Arts Degree, I like the whole process of "putting it all together". I am always interested in each client's affinity for certain colors and how that impacts the design process. I enjoy working with any period of furniture and architecture; with the goal of creating a timeless interior. My goal in any project is to create a space that people enjoy being in all the time. A doctor once told me that they send people home to get well. This has always stuck with me and makes me realize how important "home" is in our lives. It is always a pleasure to hear "This room makes me feel so good". Home is where the ART is!
Organizations
Allied Member, American Society of Interior Designers
Professional Member, Dayton Society of Interior Designers
Scholarship Committee, DSID
Board Member, Tipp City Arts Council
Restoration Committee, Tipp City United Methodist Church
Member, Tipp City Masonic Lodge
Brigid brings life and vitality to the team. Her 30 plus years of design has provided her with the skills to meet any challenge. Brigid works with clients as well as behind the scenes to make sure things get done. That is her superpower, to keep things moving as they need to. Brigid has a degree in Interior Design from Sinclair College. She has studied and is an expert with window treatments, which makes her the go-to person on our team to ensure they are done with creativity and attention to detail. Brigid's contributions to the team are invaluable.

We provide the expertise to make your project unique
Contact us about your next project and let
our team turn your dreams into reality.